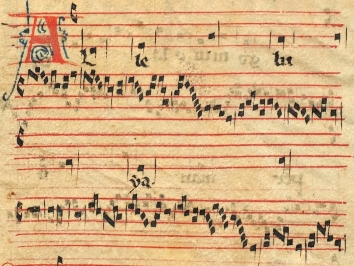 EMCE Lecture: Prague Notre Dame fragments and the reception of ars antiqua polyphony in Bohemia and Moravia
We cordially invite you to the next talk from the lecture series "Early Music in Central Europe: Local Elements –Transregional Connections – International Research", in which Hana Vlhová-Wörner and Jan Ciglbauer will speak about the newly-discovered fragments of Notre Dame polyphony in Prague.
The talk will take place on Wednesday December 15th at 5 PM CET via ZOOM.
In order to attend, please register here until December 14th, 5 PM CET: https://forms.gle/fWae7geppJG5MQK6A
We are very much looking forward to your participation!